Hypnotherapy can help with ….

Anxiety, Anger, Childbirth, Confidence, Depression, Fears, Fertility Issues, IBS, OCD, Pain Management, Motivation, Sleep Issues, Sports Performance, Weight Control.

I am a resident therapist at Yanley Court in Long Ashton. Yanley Court is on the Yanley Business Park which is on the outskirts of Bristol City Centre. The building is an old barn which has been converted into a haven of relaxation and wellbeing. Not only is it restful for our clients …. we also feel the benefits of working in an environment which is calm and peaceful. The building is surrounded by green space and sometimes a horse or two.
​If you are looking for somewhere to start your journey into relaxation …. look no further.
---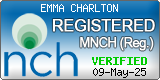 ---

​"I found Emma's Hypnotherapy hugely beneficial, particularly dealing with feelings of anxiety and stress. The breathing techniques and coping strategies are something I use and refer to on a daily basis and have really helped in my day to day life."
RN, Bristol​
---
---
Emma trained in Hypnotherapy at the Clifton Practice in Bristol and gained a Diploma in Hypnotherapy, she also holds Diplomas in Human Givens Therapy, Cognitive Behavioural Therapy, Emotional Freedom Technique & Master Neuro Linguistic Programming. She is an experienced Hypnotherapist and has worked with adults and children.